Norwegian Cruise Line Hawaii Cruises
Say goodbye to stress, everyday troubles and the norm – and Aloha to fun, sun, luaus, and much more when you choose a cruise to Hawaii with Norwegian Cruise Line. Live 'Ke ola Maika'I' (The Good Life) as you gaze upon some of the most picturesque islands, natural formations, and wildlife in the world. Engage in an incredible day of golf on the edge of a volcanic crater. Explore and inspire yourself with a trek through the Maui caves. Sugar plantations, historical memorials—Hawaii is a destination that has it all. Choose a Hawaii cruise with Norwegian and get ready for the vacation of a lifetime.
Hawaiian Cruises: Exclusively Offering Seven Days in Port
Only Norwegian Cruise Line allows you to see four islands with two overnight stays in seven days. Our award winning itinerary gives you the most time in port – nearly 100 hours – so you can capture the spirit and soul of Hawaii as you visit Oahu, Kauai, Maui and the Big Island. And since Norwegian sails round trip from Honolulu year-round, we offer Hawaii vacations on your schedule. So whether you're pounding the surf, exploring the Kualoa Mountain Ridge, or learning an authentic hula dance, this will be the vacation where you discover what paradise means to you. If you're ready to sail, click here to email me or complete a Vacation Request Form.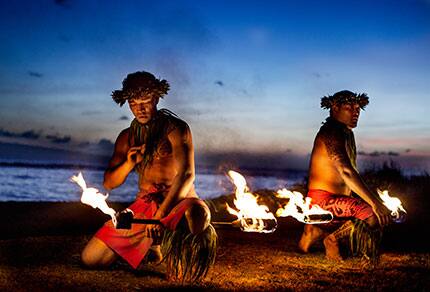 Cruise To Hawaii Year-Round
Only Norwegian lets you visit four islands in seven days, which means you're on an island each and every day! It is no wonder that we were voted Porthole Magazine's "Best Hawaii Itinerary" for 12 years in a row! And since we are the only cruise line that homeports in Hawaii, offering convenient year-round Saturday departures, you can vacation on your schedule.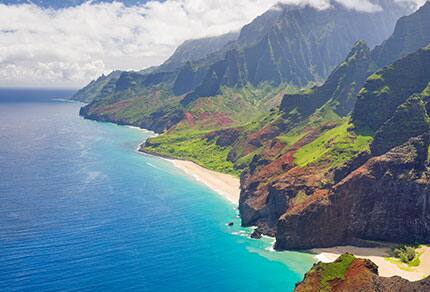 Beauty of Volcanic Proportions
Your seven days of paradise begins from the moment you arrive. Lose yourself in the lush rainforests and magnificent waterfalls. Let the soaring cliffs of the Napali Coast take your breath away. Cruise by Kilauea Volcano, the most active volcano in the world. Adventure awaits you around every corner as we are the only cruise line to offer cruisetours in Hawaii.
Say Aloha to HAWAII FREE AT SEA
For all Pride of America sailings through December 19, 2020, choose 1 of 5 Free Offers for Studio, Inside, Oceanview and Balcony staterooms – or book a Suite and get ALL 5!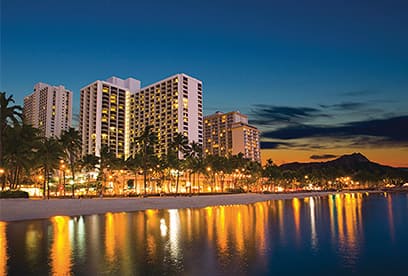 Free Pre-Cruise Hotel with Optional Roundtrip Air
Get a free night before your cruise at a wonderful Waikiki Beach hotel. You also have the choice to also purchase optional roundtrip airfare starting at $399 from select airports.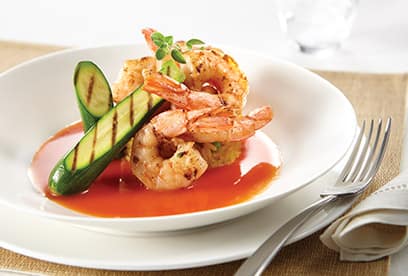 Free Speciality Dining
Get three free specialty dining meals for the first two stateroom guests.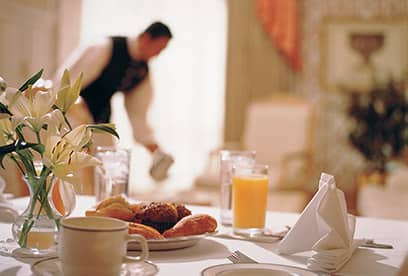 Free Pre-Paid Service Charges
Let us take care of the stateroom service charges for the first two stateroom guests. That's a $189 value for the stateroom.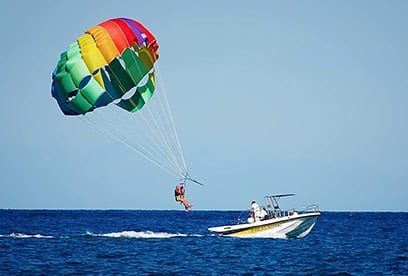 Shore Excursion Credits
Each stateroom receives a $50 per port Shore Excursion credit.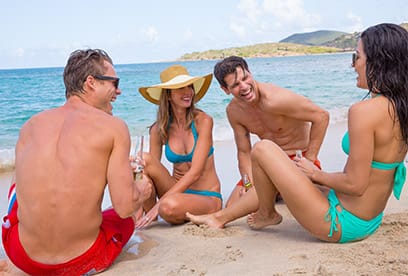 Friends & Family Sail Free
On select sailings, your stateroom's 3rd and 4th guest sails for free.
Things to Do on a Hawaii Cruise with Norwegian Cruise Line
Get in the Aloha spirit with an exciting trip to Hawaii with Norwegian Cruise Line. While you are in the islands, be sure to visit the Pearl Harbor Memorial, attend a Luau and visit the Molokini Crater.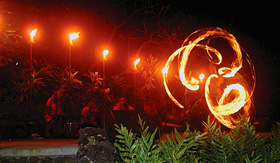 Luau Kalamaku (Kauai)
Some would say that if there's one thing you can't miss out on while cruising to Hawaii, it's a true luau experience. The beautiful hula dancers, the fire performers, the knives, the pig and, of course, the smiles—make sure you book a luau for your Norwegian Hawaiian cruise.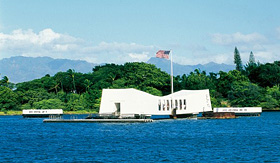 Pearl Harbor & Honolulu city (Honolulu)
Enjoy a day of contrast with this excursion. You'll start with a serious and yet inspiring trip to Pearl Harbor, where you can pay your respects and learn a bit of history. Then you can view the National Memorial Cemetery of the Pacific, located in an dormant volcano crater, before spending some time in the incredible city and heading back to the airport.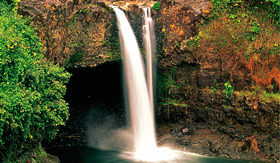 Volcano & Rainbow Falls (Hilo)
For a scenic excursion filled with tropical beauty, this is a perfect excursion. It includes time at the Wailuku River State Park and Rainbow falls, the Akatsuka Orchid Gardens and Volcanoes National Park, where the great history of volcanoes in this region is on display. You'll even walk through a lava tube in this amazing excursion.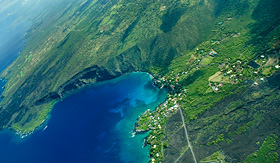 Historic Kona (Kona)
Experience the full Gold Coast experience with this excursion. You'll see the grandeur of ancient temples, the pungent delight of coffee fields and of course, try a macadamia nut or two. Stop at the Kona coffee house, enjoy Kealakekua Bay sea views, and visit St. Benedict's magnificent painted church. All this, and more with this Kona vista.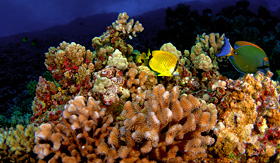 Molokini Crater & Turtle Snorkel (Maui)
Spend some time in the Molokini islet, which is known as one of the top ten snorkel sites in the entire world. The creatures will astound you, and soon after you'll have the chance to visit the Turtle Arches where you may come face to face with the famed Hawaiian green sea turtle.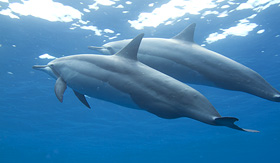 Captain Zodiac Raft, Snorkel & Dolphin Adventure (Kona)
This adventurous excursion is sure to get your heart pumping and put a smile on your face. Jump aboard a 24-foot raft and ride down the coast. You'll be able to see incredible marine life, snorkel in the blue waters and explore sea caves on the return ride.